Technology and Performance
For the life that's always on.
Venue achieves soft riding comfort, sporty handling performance and superior fuel economy. Also, no matter the road conditions, the sophisticated 2WD Traction Mode System ensures Venue maintains optimal driving performance and provides a rewarding experience during driving adventures.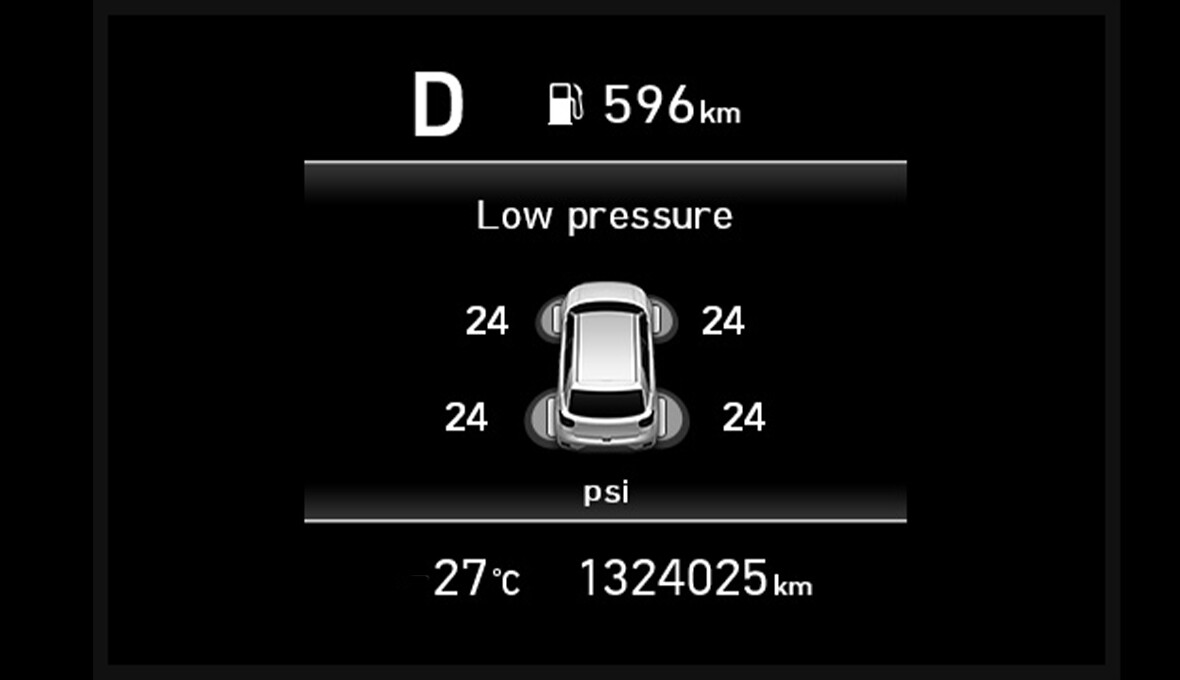 Tyre Pressure Monitoring System (TPMS)
Having the right tyre pressure is more than just good for your tyres and fuel economy – it's a safety issue too. The Venue's Tyre Pressure Monitoring System (TPMS) displays the pressure for each individual tyre on the instrument cluster, warning the driver if pressure drops.