Features
Fresh, unique design.
Venue puts a bold face forward with its signature cascading grille, and available LED Daytime Running Lights. And it doesn't stop there. Great style continues with smart, fresh design inside, too. Take a deeper look at the all-new Venue.
The exterior.
The all-new Hyundai Venue offers the practicality of an SUV, with a spacious interior, higher driving position and increased ground clearance. It also offers stylish SUV design, with an optional two tone paint finish for those who like to stand out on the road.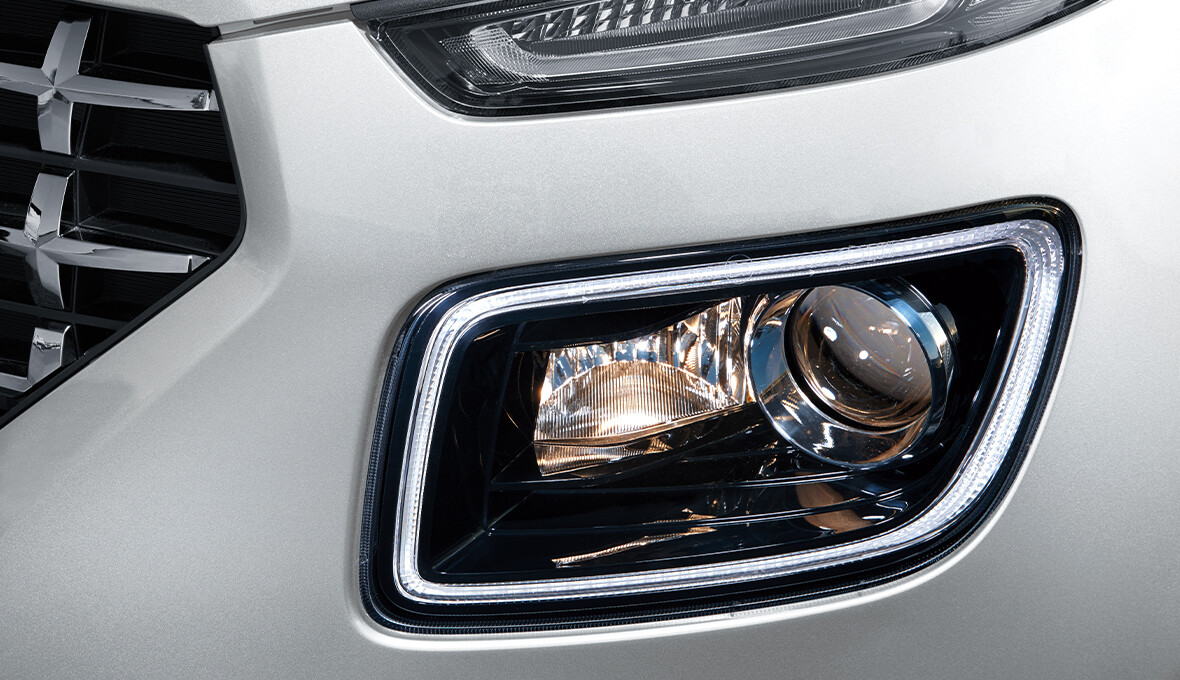 Daytime running lights
Daytime running lights serve two functions: added safety and elegant design. Standard on the Venue, they help you stand out from the crowd when cruising, or be seen better in low light conditions when your headlights aren't in use. Elite models go one step further with a distinct LED design.
The interior.
  Compact yet solid and practical SUV design.