Safety Features
The latest in safety technology.
Venue offers a suite of advanced safety technologies providing protection under all conditions. Its high-tech airbag system detects the presence of passengers and its advanced SmartSense driver assistance technologies helps both prevent and reduce the severity of accidents.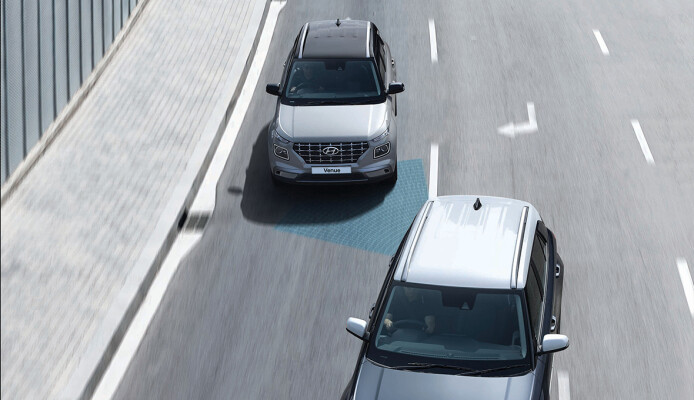 Blind-Spot Collision Warning (BCW)
Sometimes, when you look into your rear-view and side mirrors you can miss other vehicles in your blind spots. Thanks to Blind Spot technology, these areas are constantly monitored, so when another vehicle is present, you are warned in two ways: a warning symbol illuminates in the side mirrors, and there's an audible alert if the indicator is used and another vehicle is in your blind spot. (Elite model only)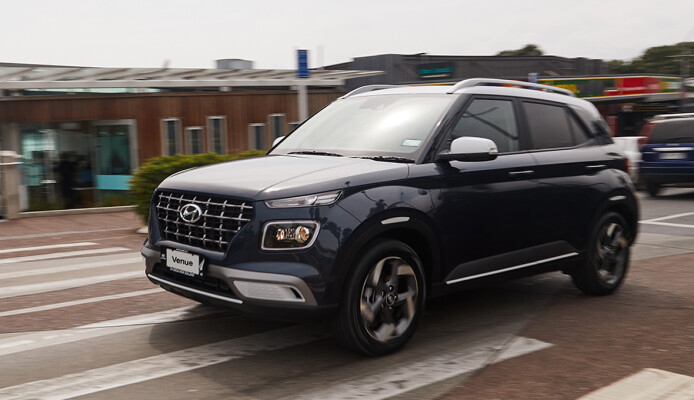 Driver Attention Warning (DAW)
A driver protection feature that helps monitor driving patterns in order to detect reckless or fatigued driving and prevent potential accidents. The system analyses various vehicle signals such as steering angle, steering torque, vehicle's positioning in the lane and driving time. If the system detects inattentive driving patterns, an audible and visual alert on the display panel will bring this to the driver's attention.