Hyundai SUV range.
Versatile, award-winning.
New Santa Fe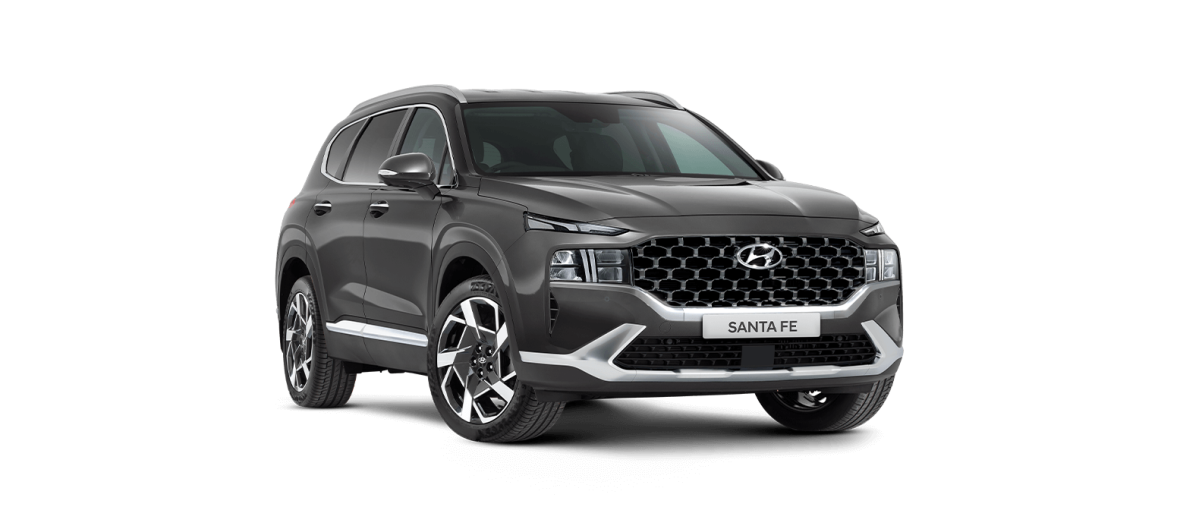 All-new Palisade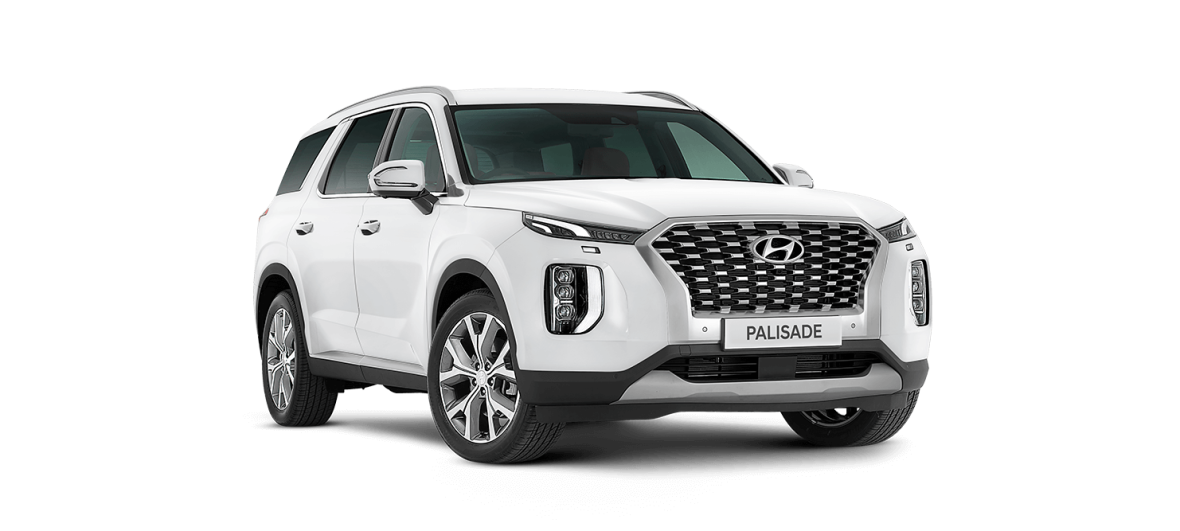 A NEW GENERATION OF HYUNDAI SUVs
Hyundai New Zealand offers a range of small, compact, medium and large SUVs that are well built, economical and safe – all perfectly suited to the lifestyle of Kiwi families and businesses. Choose from our smallest SUV the Hyundai Venue, the bold Hyundai Kona, award-winning medium SUV Hyundai Tucson or the latest generation of NZ's Favourite Family SUV; the 7-seat, large SUV Hyundai Santa Fe. The all-new Hyundai Palisade, our Upper-large SUV is arriving soon.
Four SUVs for Kiwi lifestyles.
FROM URBAN EXPLORER TO OFFROAD INTREPID
SUVs offer more space, versatility and control than any other vehicle on the road. It's this combination of empowering characteristics that has led the Sports Utility Vehicle segment to become one of the most loved by Kiwis. With models ranging from mini-SUVs to rugged 4x4s, it can be difficult to work out which model has the features you really need, that's why we've put together this handy guide to help you choose your next SUV.
VENUE small SUV
WHY VENUE? 
Hyundai Venue comes packed with the latest connectivity and safety features and is distinguished by its unique colour accents and funky interior design. This personality-packed SUV proves that bigger is not always better. Take a look inside and you'll be surprised at just how much we've managed to pack into the modern SUV. 
KONA compact SUV
WHY KONA?
The Kona is designed with independence and fun in mind. Confident, vibrant, sporty and full of personality, its cascading front grille, high contrast wrap around body cladding and wide stance is designed to make a statement wherever you go. The Kona doesn't simply allow you to express your personality, it encourages it – and with Kona, that expression can be as unique as you are.
TUCSON medium SUV
WHY TUCSON?
The Tucson is an impressive medium sized SUV that can handle everything. Thanks to Hyundai's Fluidic Sculpture 2.0 design philosophy, the Tucson's irresistible look is one of a true all-rounder: sophistication, athleticism and durability. This is backed up by strong body rigidity and a range of new active safety features.
NEW SANTA FE
THE LATEST GENERATION OF NZ'S FAVOURITE FAMILY SUV
The New Santa Fe brings even more of what Kiwi families have come to love over the past 20 years. It's bigger, bolder, safer, and more convenient than ever, offering you more ways to enhance your life. 
ALL-NEW PALISADE
THE ULTIMATE IN LUXURY AND PRACTICALITY
A random turn down a different road can lead to a wonderful discovery. For those with a sense of adventure and who want to explore for themselves, we present our all-new Palisade, the ultimate in luxury and sophistication.
With its bold design, Palisade is made for those who dare to be different, who want to break the daily routine and just get away from it all. From its innovative smart safety features to its class-leading spaciousness, Palisade delivers an endless stream of surprises.
Performance on road and off.
An SUV wouldn't feel right without a powerful engine, but the reality is that you don't always need to wade through deep mud or tackle challenging inclines – so we've made sure to provide a range of options to reflect this. One of the best things about owning an SUV is the freedom it gives you to bring along that extra person on your road trip or load up kit you would have otherwise had to leave behind, whether that's a bike or a piece of furniture. While incredibly functional, the interiors of our SUV's also add a touch of luxury to every journey. 
Here's some of the key differences between Hyundai's  SUV range.
Maximum Braked Towing Capacity*
*Features available on select variants only 
Step inside.
SUVs WITH HEART
THE VENUE
Venue offers the practicality of an SUV, with a spacious interior, higher driving position, and increased ground clearance. Smartly designed with 60/40 split fold-down rear seatback for flexibility.
THE KONA
They say it's what's on the inside that counts, and the Kona's interior counts for a lot – especially when it comes to space. It's a compact SUV, but sit inside and the Kona soon reveals its spacious self. The Kona has far more room than you'd expect – from the generous boot, to the 60/40 folding rear seats, you'll always have space when you need it.
THE TUCSON
Effortless flowing design continues inside the Tucson, with a sophisticated interior that's both refined and sporty. Leather seats (Elite and Limited models), touchscreen audio with Apple Carplay and Android Auto create a sense of luxury. This feeling of spaciousness is further enhanced by the layout of the Tucson's well organised dashboard.
THE SANTA FE
Moving inside the 7 seat New Santa Fe, there's room to load up the whole family, spread out, and relax. You'll discover that the interior is just as much of an evolution as the exterior. Luxury combines with practicality and innovation to embrace you in one very special travel space. A range of convenience features ensures that you and your passengers enjoy absolute comfort whilst a comprehensive array of safety technologies help prevent and protect when required.
THE PALISADE
With its bold design, Palisade is made for those who dare to be different, who want to break the daily routine and just get away from it all. From its innovative smart safety features to its class-leading spaciousness, Palisade delivers an endless stream of surprises.
Actively safe.
HIGH-TECH DESIGN PRINCIPLES
Hyundai SmartSense™ is working to protect you. Every feature in this suite of intelligent safety technologies has one thing in common – they've been developed to help you be alert to (and avoid) any dangers around you. From alerting you to approaching objects and potential collisions, to helping you stay aware of what's happening in your blind spots, Hyundai SmartSense™ provides peace of mind for you, and for us.
BESPOKE, HIGH STRENGTH STEEL
We think that by making your driving experience safer, we can also make it more enjoyable. This belief is at the very core of the Kona, Tucson and Santa Fe, which have chassis crafted from our proprietary Ultra-High Strength Steel that not only offers class-leading structural rigidity, but has the added benefit of reducing road noise.