Hyundai Electric Vehicle Range
Fully electric, plug-in electric, hybrid, and hydrogen fuel cell options available.
Find the EV that fits your lifestyle.
Our electrified lineup brings the latest in technology, advanced safety features, and innovative design.
In fact, they're some of our most premium vehicles, evolving for a journey you can always feel good about.
Find the electrified vehicle that fits your lifestyle. 
Get up to $8,625 back on a new Hyundai Electric vehicle
The government's Clean Car Discount provides rebates for electric and plug-in hybrid electric vehicles. Rebates include up to $8,625 for new vehicles and $3,450 for used imports. Learn more about how the Clean Car Discount programme works below.
Why buy an EV?
There are many reasons why you should consider making the switch to an Electric Vehicle. EECA has helpfully put together a list of the top 6 reasons to purchase an EV.
One reason EECA highlights is the cost of charging an EV versus filling up a car with petrol. Charging your EV during off-peak hours is equivalent to paying 41 c/litre of fuel*. The average charging rate (during the day) works out to be the equivalent of 80 c/litre*. Over the lifetime of your vehicle, this adds up to significant fuel cost savings. 
Hyundai electric mobility
IONIQ 6
FULLY ELECTRIC
The Electrified Streamliner is Hyundai's new design typology of the electric mobility era. It satisfies both aesthetic and functional needs, with clean simple lines and pure aerodynamic form.
The IONIQ 6 will be arriving in New Zealand in late 2022.
IONIQ 5
FULLY ELECTRIC
NEW ZEALAND CAR OF THE YEAR
The IONIQ 5, New Zealand's Car of the Year, marks the beginning of a new era of clean mobility for Hyundai.
Blurring the line between digital and analogue, the new battery-electric midsize SUV is the flagship model behind Hyundai's new signature dedicated EV architecture. This is just a small taste of what's to come in the new IONIQ range.
Kona Electric Series II
FULLY ELECTRIC
The all-new Kona Electric is the first electric compact e-SUV has arrived in New Zealand. This ground-breaking newcomer combines two of the fastest growing automotive trends – zero emissions and electric motoring with bold and roomy SUV style.
With over 400km of pure EV driving range, the Kona EV will set a new standard in New Zealand without compromising the design, style and space that sets the Kona apart from the crowd.
NEXO
HYDROGEN POWERED FUEL CELL
The all-new NEXO is so beautifully clean, it purifies the air as it drives creating a future where comfort, control, and convenience do not weigh heavy on drivers' consciences. The NEXO delivers best-in-class performance while producing no tailpipe emissions, other than purified air and droplets of clean water.
This vehicle was born from our vision of a connected and safer tomorrow where vehicles co-exist with us and our environment. The next generation of fuel cell vehicles is now.
IONIQ Series II
FULLY ELECTRIC, PLUG-IN, AND HYBRID OPTIONS
Look at IONIQ EV Series II and see the future of mobility and the chance to make a difference.  Have peace of mind knowing that with zero emissions, you too can make a difference.  By driving the IONIQ, you help to create a cleaner, better world. What's more, driving the IONIQ is pure fun. With its fully electric powertrain, 300km+ driving range and a 57 minute charge time*, the IONIQ Electric offers an enjoyable driving experience with zero emissions.  
Coming soon we have a full range of Hybrid SUV's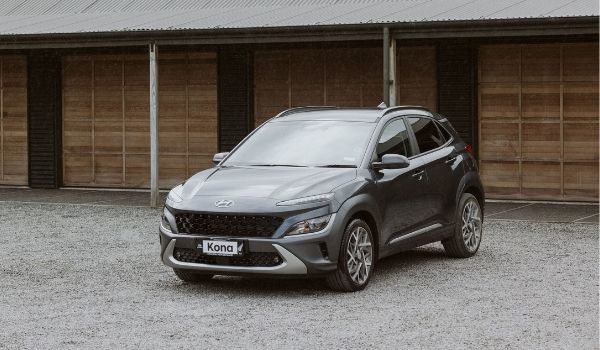 Kona Hybrid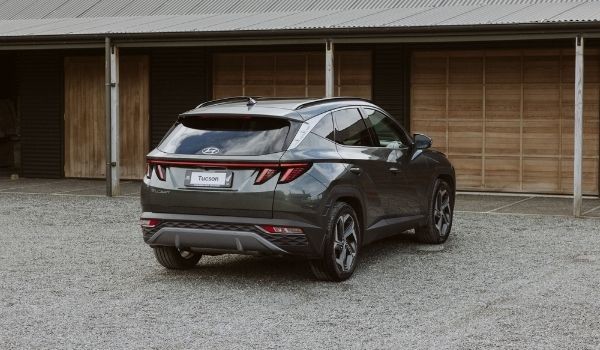 Tucson Hybrid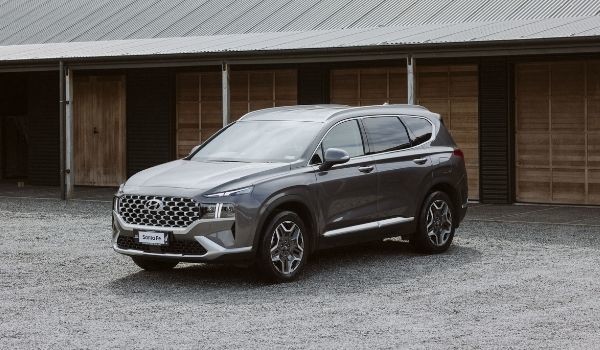 Santa Fe Hybrid
EV Myths Debunked
 Although electric cars have been around for decades, they are still not as commonplace as vehicles with internal combustion engines. Due to this, there are still a lot of myths and misinformation surrounding EVs. Here are some of the most commonly held misconceptions about EVs, and how the Hyundai range of EVs proves them wrong.
 Now you've seen the range, experience the Hyundai Electric Vehicle range for yourself at your nearest Hyundai dealer.