Technology
Smart technology makes everything easier.
The Kona Electric Series II features the latest in tech and connectivity keeping you connected while on the road.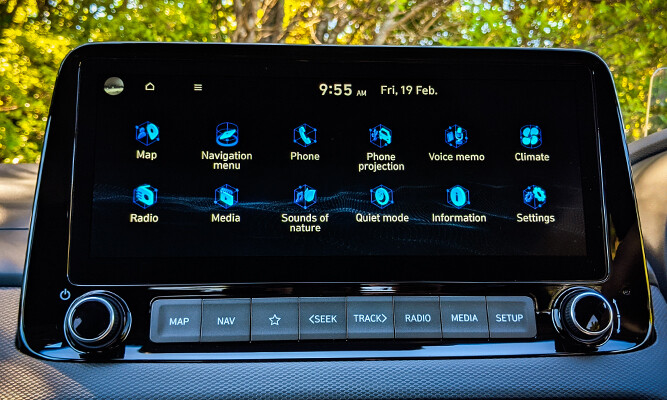 Touchscreen multimedia systems
The Kona Electric Series II features two different touchscreen multimedia systems, depending on the model. Entry models enjoy an 8" touchscreen. The Elite model features a 10.25" unit with satellite navigation paired with a premium Harman KardonTM  8-speaker sound system.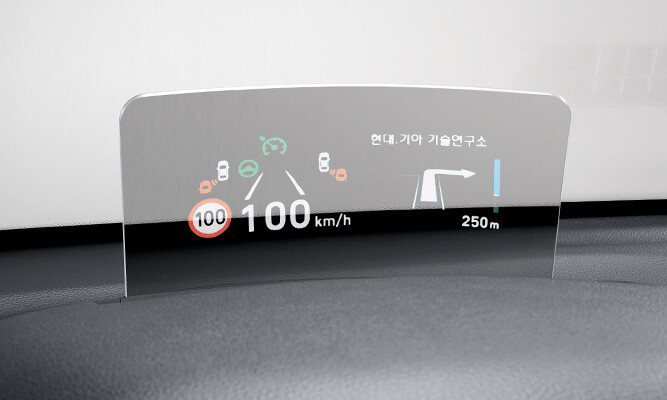 Heads-Up Display (HUD)
The HUD system on Elite models cleverly allows you to stay looking at the road ahead by projecting key driving information onto the windscreen. As well as showing information like speed, navigation directions and what radio station you're listening to. The HUD system will also project alerts, such as a Lane Keep Assist (LKA) or Blind-spot Collision Avoidance (BCA) assist.