Safety
Cutting-edge safety.
Nothing's more important than the safety of your loved ones, so we gave the Kona Electric Series II an upgrade with advanced driver assistance features from Hyundai SmartSense™.
Learn more about the Hyundai SmartSense™ technology in the Kona Electric Series II here.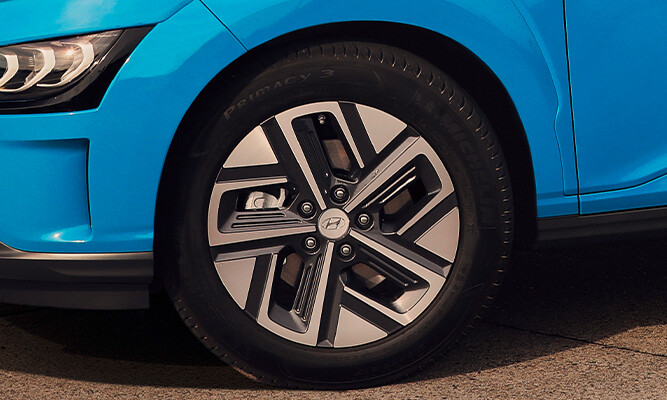 Tyre Pressure Monitoring System (TPMS)
Having the right tyre pressure is more than just good for your tyres and fuel economy – it's a safety issue too. The Kona's Tyre Pressure Monitoring System (TPMS) displays the pressure for each individual tyre on the instrument cluster, warning the driver if pressure drops.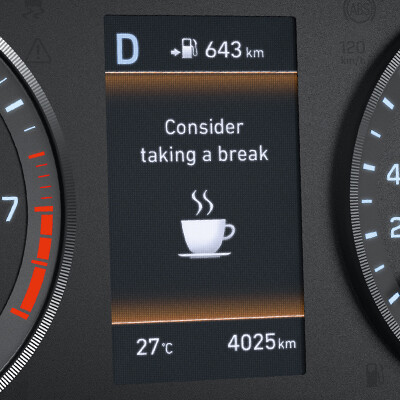 Driver Attention Warning (DAW)
A driver protection feature which helps monitor driving patterns in order to detect reckless or fatigued driving and prevent potential accidents. The system analyses various vehicle signals such as steering angle, steering torque, vehicle's positioning in the lane and driving time. If the system detects inattentive driving patterns, an audible and visual alert on the display panel will bring this to the driver's attention.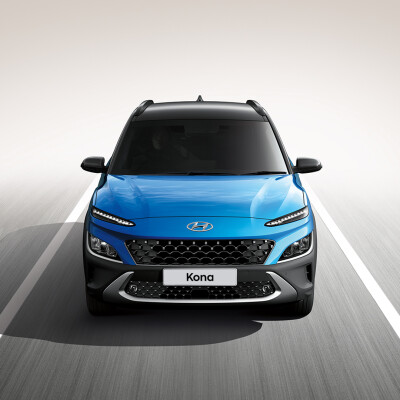 Lane Keeping Assist (LKA) with Lane Following Assist (LFA)
LKA/LFA keep you safely centered within the lane using its front view camera to monitor lane markers. On detecting an unintentional lane departure, a warning is triggered and, if necessary, LKA will automatically provide corrective steering input to keep you within the lane.
Note: some images shown on this page are of the Kona Petrol Series II model