Performance
Positive energy, powerful performance.
With Kona Electric Series II, you get a pure electric powertrain that provides up to 484km of driving range.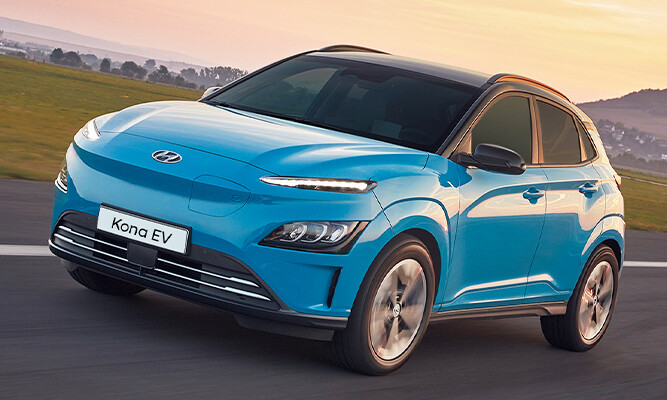 100kW & 150kW Electric Motor options.
The Kona Electric Series II with the 64 kWh battery sprints from zero to 100 km/h in just 7.6 sec whilst the 39 kWh model gets there in under 10 seconds! Unlike combustion engines, Kona's electric motor delivers 100 percent of its torque instantaneously for strong passing power and quick acceleration from a standstill.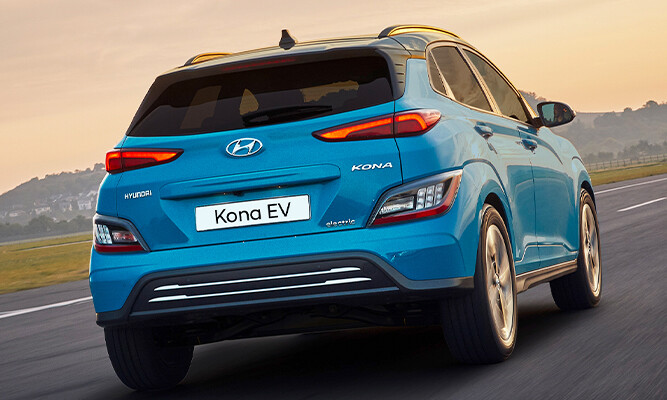 39.2 kWh & 64 kWh High Voltage Battery options.
Kona Electric Series II's high-capacity battery gives you ample driving range for any situation. The maximum driving range reaches up to 484km for the 64 kWh models whilst 39.2 kWh models will cover up to 305 km on a single charge.
* Distances quoted above are WLTP certified ranges.
You choose how to charge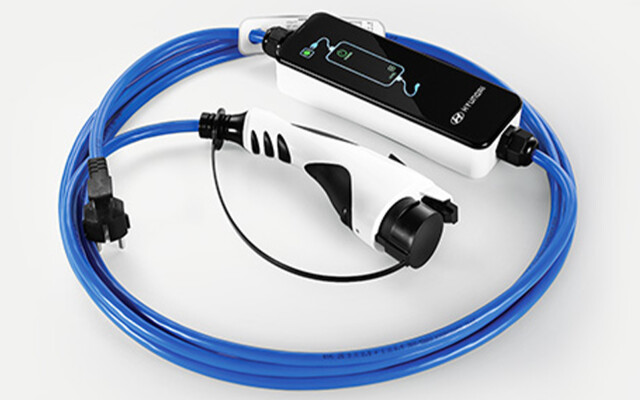 Domestic charging cable
Kona Electric Series II is equipped with an in-cable control box charging cable that you can plug right into a normal wall socket. This charging cable is intended for emergency use only. Using the supplied In-Cable Control Box and a standard household 240V AC 3-pin outlet requires 28h for a full charge for a 64 kWh model.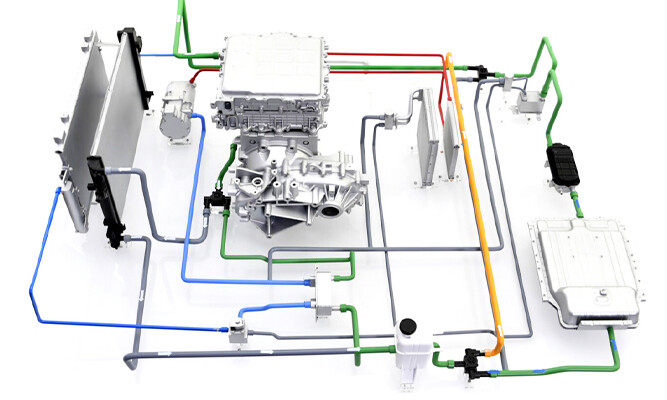 Heat Pump System
Hyundai's heat pump is a leading heat management innovation that maximises the distance that Hyundai EVs can travel on a single charge, scavenging waste heat to warm the cabin. It enables EV drivers to heat their car's cabin in cold weather without significantly impacting electric driving range, unlike other EVs. (only available 64 kWh models)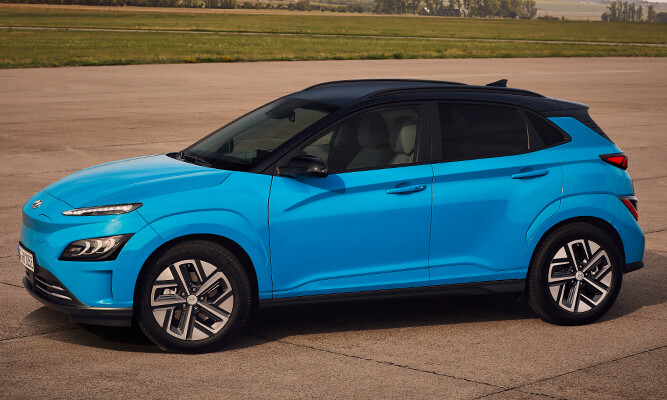 Smart Brake Regeneration System
This advanced system puts the fun into driving by utilising paddle shifters to provide control over four levels of regenerative braking allowing maximum efficiency. There is also a smart automatic setting which uses camera & radar technology to decide for you the best brake regeneration setting for the situation.