Issie's story
I'm Issie and I graduated from the Pinnacle Programme in 2021. Growing up in Dunedin I have always had a variety of interests, from science and technology to politics and the arts.
I am studying towards a Bachelor of Science double majoring in chemistry and economics at the University of Otago.
In 2023 I will begin working as a management consultant, helping organisations across a range of industries to make strategic decisions in the face of numerous challenges.
My dream is to someday combine my passion for STEM (science, technology, engineering, maths) and business by founding my own start-up.
I am passionate about empowering other young kiwis, especially girls, to pursue study and careers within STEM and industry.
Get to know Issie
What made you apply for the Hyundai Pinnacle Programme originally? How did you come across it?
An older student at my school who was part of Pinnacle did a presentation in assembly about it. I thought it sounded cool and had a look at the website and decided to apply.
How has the Hyundai Pinnacle Programme helped you?
Through the Pinnacle Programme I was lucky enough to attend Spirit of Adventure and Outward Bound. Both experiences were pivotal moments for me, allowing me to pause and reflect on the path I wanted to take. However I think the real edge of the Pinnacle Programme is the network of mentors and leaders. Over the past few years I have had the opportunity to meet and get advice and feedback from a number of eminent New Zealanders from a range of industries and backgrounds. This has really helped me to decide on career paths and gain personal skills and techniques to navigate specific industries.
How has being a New Zealander helped you in the world?
New Zealand has a great reputation of being a friendly, welcoming and can-do country. I have been lucky enough to travel and live overseas a fair amount and without fail I encounter a positive reception when someone finds out I'm a kiwi - be it my Welsh classmates or random New Yorkers I stop to ask directions from! I think New Zealand is also small enough to still be somewhat of a 'club'. I have often found kiwi's here in New Zealand and overseas only too willing to help a young New Zealander – something that I think is really special.
What drives you?
I think I am most driven by my curiosity. I have a number of interests and passions and really enjoy learning about a wide range of areas, viewpoints and issues. I also recognise that I have been really lucky to have had so many wonderful opportunities and so many people have given me their time and advice and as such I feel a responsibility to do something positive with my skillset and abilities.
What do you do for fun?
I enjoy getting outdoors going for runs and walks around Dunedin and popping over to Queenstown to ski in the winter. I also love a surf down at St Clair (yes, even in the middle of winter!) and of course spending time with friends and family. Later on this year I am heading away on a much delayed exchange to study at the University of Edinburgh for a semester, I am really looking forward to travelling around Europe on the weekends and immersing myself in Scottish University life.
How do you define Future Positive?
To me future positive is all about optimism. It's so easy to get down about the future because of the tendency for the negative to make headlines. Future Positive is all about pausing for a second and reflecting on the exciting and positive things that we as a country can look forward too.
Where would you like to be in 5 years?
I am moving to Sydney early next year to take up a role as a management/strategy consultant at Bain and Company which I am really excited about. It is quite common for consultants at Bain to take time out to study towards an MBA which is a really attractive proposition for me, potentially at a top American school. Perhaps in 5 years' time I will be heading off to do that!

I loved growing up in New Zealand and do aim to return at some point however that is probably more of the 10 year plan then the 5 year plan!
Do you feel positive about the future? Why?
I truly do. One of my passions is history and I find it somewhat comforting to look back over the past hundreds of years at other challenges humanity has faced. Yes our generation has many challenges and yes you could argue that these challenges are existential and larger then that faced by any other generation. But no other generation has the technology and knowledge that our generation has, no other generation has the widespread educational level that our global generation has and crucially no other generation has been as globally connected and intertwined as our own. If you take a step back and look at the past couple of centuries, in the vast majority of areas things are getting better.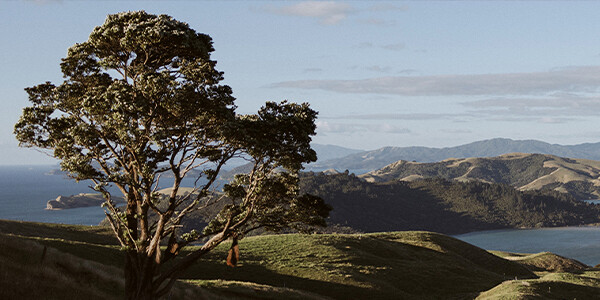 Reinvesting in the community
As a 100% NZ business, we reinvest right here in New Zealand. That means we support local communities and organisations that make New Zealand the place that it is.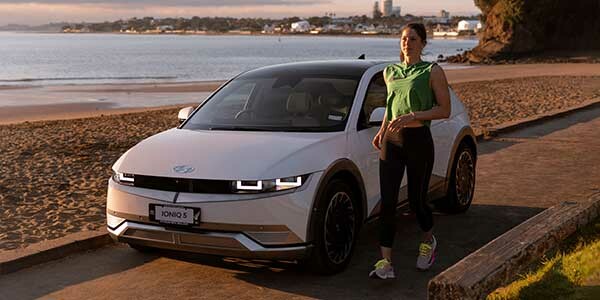 Hyundai NZ Ambassadors
Where would NZ be without its stunningly talented people? Learn more about our brand ambassadors, each of whom perfectly reflect the values of Hyundai NZ and Aotearoa as a whole.