Georgia's story
I'm Georgia, a 2020 graduate of the Hyundai Pinnacle Programme.
I am currently studying towards a double degree in Mechanical Engineering and Biomedical Science at Monash University in Melbourne, Australia.
This area of study encompasses many of my passions including STEM, complex problem solving and helping others through innovative health technology.
I endeavour to become a key contributor to the future generation of bionics and prosthetics.
One of my current roles is the team lead of the Monash University HeartHack team.
Hearthack, the world's first Total Artificial Heart (TAH) competition, endeavours to generate create solutions and cultivate future experts to ease the burden of heart failure.
Get to know Georgia Brooks
What made you apply for the Hyundai Pinnacle Programme originally? How did you come across it?
I originally came across the Pinnacle Programme through an invite from my high school to attend an information evening at the Hyundai dealership. It was then that I had the privilege of meeting and talking with Bernice Mene. We spoke about many of the incredible students that are within the programme, and some of the amazing opportunities that you get to take as a student. I was absolutely amazed by the opportunity and applied straight away.
How has the Hyundai Pinnacle Programme helped you?
The Pinnacle programme has defined many important aspects of my life. It has enabled me to become more open to change and new opportunity, leading to me moving countries to pursue my two passions, engineering and medicine. Furthermore, the opportunity to meet a diverse range of individuals has been extremely rewarding. These individuals have not only challenged me to discover and embrace my true aspirations in life, but they have given me the confidence to achieve them.
How has being a New Zealander helped you in the world?
I will always be proud to be a New Zealander. Since moving to Melbourne, I always gravitate towards my kiwi roots, whether it be never missing an All Blacks game or bonding with other New Zealanders about how we pronounce the number six. Being a New Zealander has truly prepared me to face the world. I feel confident to speak up and contribute my ideas on behalf of my small but strong nation. I hope that I can make New Zealand proud as I continue explore and resolve some of our world's biggest challenges.
What drives you?
I have always had strong intrinsic motivation from the beginning. Everything I have ever set my mind to, I will aim to achieve and thrive. I believe this is because I want to make those around me proud, but most importantly, I want to be proud of myself.
How do you define Future Positive?
The future from many perspectives can seem very scary and daunting. Future positive is a lens that enables us to view the future as a challenge that we can strive to overcome. If we all work together and look forward with an optimistic mindset, we can shape a positive future for many generations to come.
Where would you like to be in 5 years?
I want to be saving the lives of people across the world through the innovation of novel medical devices and be a part of a strong team who value kindness, innovation, and collaboration. I also hope that I remain happy, healthy, and surrounded by my loved ones as we all strive to change the world for the better.
Do you feel positive about the future? Why?
I feel very positive about the future. Every day I have the privilege of learning something new. Whether it is in the classroom, through a friend or through a new connection I have made, our networks and knowledge continue to expand. It is through this education and connection that we have the opportunity to collaborate on the innovation of novel technologies and strategies to positively shape the future.
Hyundai Innovation
Hyundai has introduced many of the nation's automotive firsts here in New Zealand, including advanced engine technologies and innovative safety features.  And we're still pushing to do bigger and better.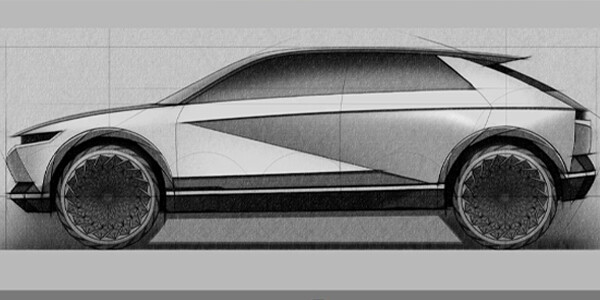 Hyundai IONIQ EV Range
The IONIQ 5 heralds a new era for electric vehicles. As the first vehicle built on Hyundai's new Electric-Global Modular Platform (E-GMP), the IONIQ 5 blurs the lines between digital and analogue.