Tucson Features
Cutting Edge
This medium-sized SUV has a bold, rugged and sporty presence. From its futuristic hexagonal grille to an aerodynamic rear spoiler, every inch of the Tucson is immaculate, with dramatic styling and flowing lines creating a sense of continual movement. These stunning design features make the Tucson an object of desire when you're cruising in the city, and looking tough when you're losing yourself in the great Kiwi outdoors.
DESIGN
Sweeping curves, sharp creases and two-tone side garnishes are all part of Hyundai's fluidic sculpture 2.0 design philosophy, which gives the Tucson the appearance of having perpetual motion, and adds sophistication to its rugged look. With features like its breath-taking Panoramic Sunroof (Limited model only) to clever Auto Folding Outside Mirrors (Elite & Limited models only), its bold looks match its practicality.
Lighting
Brilliant LED fog lamps ensure you are seen whenever the fog and mist settles in. The Tucson boldly stands out from the crowd, with wedge-shaped LED Daytime Running Lights (DRLs) which are integrated into its futuristic bumper. Light-sensitive exterior sensors also recognise lowering light levels and automatically turn the headlights on so you don't have to. (Elite & Limited models only)
Panoramic Sunroof
The Tucson's impressive Panoramic Sunroof gives passengers exciting views of city skylines, mountain ranges and starry skies. This large glass roof has an electronically-controlled centre panel, which can be opened, creating a real sense of space (Limited models only). 
**Tan interior not available for the New Zealand market
Finishing
The Tucson always makes a dramatic entrance, with the brilliant chrome of Hyundai's signature hexagonal grille leading the way (Chrome available on Elite & Limited models only). An eye-catching spoiler not only gives the Tucson's rear a sporty feel, it promotes the smooth flow of air around the vehicle for increased fuel efficiency. Adding to the Tucson's muscular look is a range of sporty alloys from 17" to 19", depending on what model of Tucson you choose
Tucson Exterior Colours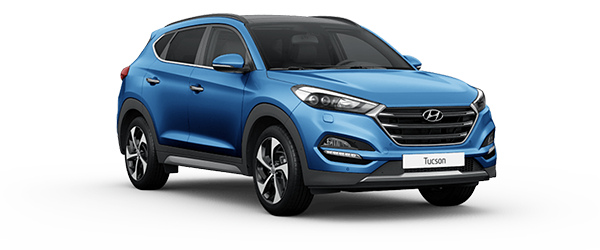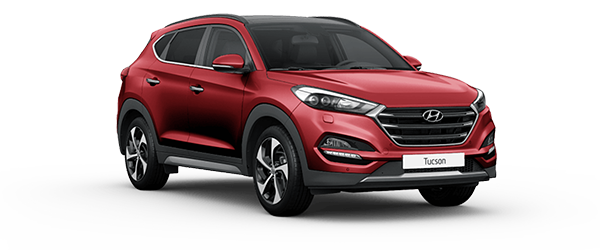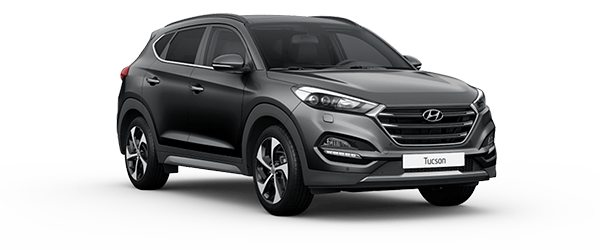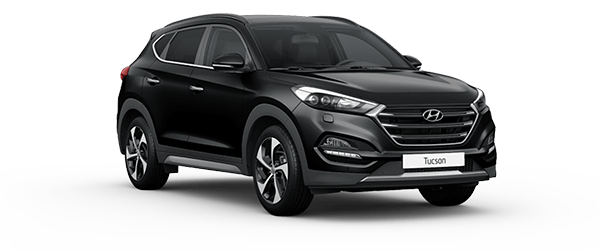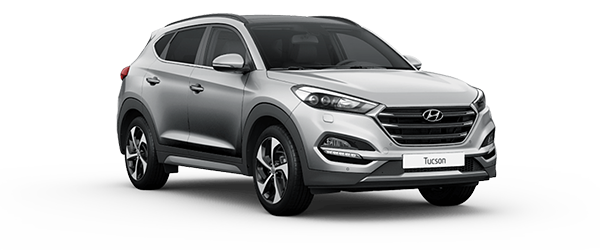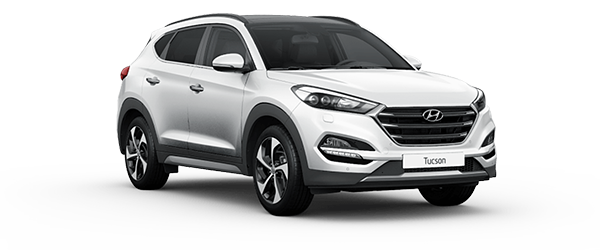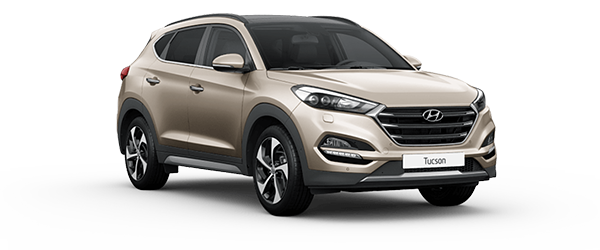 INTERIOR
INTERIOR
INTERIOR
INTERIOR
INTERIOR
INTERIOR
INTERIOR
INTERIOR
INTERIOR
INTERIOR
INTERIOR
INTERIOR
60:40 SPLIT FOLDABLE REAR SEATS
Whether you need to transport passengers and their belongings, or you have some skiing gear for a weekend away, the Tucson's 60:40 split foldable rear seats make it easy to configure the seating and boot space to carry as much as possible.
SUPERVISION CLUSTER
All the driving information you need is easily visible on the Tucson's 4.3 inch TFT colour LCD supervision cluster. Perfectly positioned between the speedometer and tachometer dials, this clever Liquid Crystal Display is bright and clearly readable in daytime, while soft cool blue lighting makes it easy on the eye at night (Elite & & Limited models only).
ELECTRONIC PARKING BRAKE (EPB) WITH AUTO VEHICLE HOLD (AVH)
Applying the parking brake on the Tucson couldn't be easier. If you're stopping at traffic lights or parking on a hill, you can apply and release the parking brake at the touch of a button (Elite & Limited models only).
PUSH BUTTON START
Once you're inside, you can start and stop the engine with the simple touch of a button; simply place your foot on the brake, push the button, and the Tucson sparks to life (Elite & Limited models only).
STEERING WHEEL-MOUNTED CONTROLS
Thanks to controls on the steering wheel, you can choose your favourite songs and activate cruise control - all without having to take your hands off the wheel.
DUAL ZONE CLIMATE CONTROL
Stop complaining that it's too hot or too cold - you and the front passenger can choose your preferred temperatures thanks to the Tucson's dual zone climate control system (Elite & Limited models only).
POWERED FRONT SEATS
The driver and front passenger enjoy the ultimate in comfort, being able to set up their seats just the way they like it thanks to a 10-way adjustable power driver seat including two-way lumbar support and an eight-way adjustable power passenger seat with head adjuster (Elite and Limited models only).
DRIVE MODE
Choose between two different drive modes: Normal and Sport. Each mode modifies the transmission, throttle mapping and steering to give you a drive that fits you best.
ADVANCED AUDIO SYSTEM
The Tucson is equipped with a six-speaker advanced audio system with a 7 inch touchscreen which lets you enjoy music just the way you like it, whether it's by ipod, USB, radio or Bluetooth streaming. With Apple CarPlay, you can stream music from your iPhone too (not available on Limited models).
Apple CarPlay™or Android Auto™
 Apple CarPlay™or Android Auto™ allows you to safely operate your compatible phone via the central 7-inch touchscreen. This means you can safely stay connected, and continue to enjoy many of the great features on your phone, including getting directions, making calls, sending or receiving texts, and listening to music, podcasts or audiobooks  Apple CarPlay™or Android Auto™ not available on Limited model. Please check with your local dealer for phone compatibility).
SATELLITE NAVIGATION WITH SUNA GPS TRAFFIC MONITOR
Destinations can be found more easily with the Tucson's own Satellite Navigation System, helping you avoid stress, save time and reduce fuel consumption. Using the 8-inch touchscreen on the centre console, you can access HERE MAPS for New Zealand's streets and receive up-to-the-minute SUNA™ GPS live traffic updates, so you can avoid any traffic congestion.  (Limited Models only)
HEATED AND AIR-VENTILATED SEATS
As well as the Tucson's climate control which manages the temperature throughout the interior, the driver and front passenger also have the added luxury of air-ventilated front seats. Fans under the seat cushions pump a gentle stream of cooling air to create exceptional seating comfort, especially when there is high humidity (Limited models only). And when it's cold, the front seats have three levels of heating across the cushion and seat back (Elite & Limited models only).
FUEL EFFICIENCY
The three Tucson engine options are all dynamic, dependable and efficient, with combined fuel consumption as low as 6.4L/100km*.
*Tucson 2.0 R Series diesel A6 model only.
DUAL CLUTCH TRANSMISSION (DCT)
With Hyundai's state-of-the-art seven-speed Dual Clutch Transmission (DCT) system on the 1.6 Turbo GDi, you can shift smoothly through the gears and enjoy a responsive ride. DCT also helps to reduce fuel consumption and CO2 emissions compared to conventional transmissions, as well as boosting acceleration performance.
2.0 LITRE GDI PETROL ENGINE
This powerful Two-Wheel-Drive (2WD) engine produces 121 kW of power at 6,200 RPM and 203 Nm of torque at 4,700 RPM, providing exciting performance while being economical at the same time.
1.6 LITRE TURBO GDI PETROL ENGINE
For performance that's more exhilarating, this turbo engine generates 130 kW of power at 5,500 RPM and 265 Nm of torque at 1,500 – 4,500 RPM. Having All-Wheel-Drive (AWD) helps it to maintain a smooth ride and exceptional handling even on tougher road conditions.
2.0 LITRE R-SERIES DIESEL ENGINE
A powerful diesel engine offers performance with economy, and has the advantage of AWD for better handling on loose, rough or slippery surfaces. This popular 2.0 litre diesel produces 136 kW of power at 4,000 RPM and 400 Nm of torque at 1,750 – 2,750 RPM.
AUTONOMOUS EMERGENCY BRAKING WITH PEDESTRIAN DETECTION (AEB)
You can never be sure what other drivers might do on the road, so the Tucson's Automatic Emergency Braking system activates the brakes if it detects sudden braking by another vehicle or the presence of a pedestrian directly ahead (Limited models only).
ISOFIX CHILD SEAT ANCHOR POINTS
The Tucson is designed to keep Kiwi families as safe as possible, with tether child seat anchor points in the second row and ISOFIX child seat anchor points on second row outside seats.
VEHICLE STABILITY MANAGEMENT (VSM) WITH ELECTRONIC STABILITY CONTROL (ESC)
Designed to help on wet and slippery roads, Vehicle Stability Management works with Electronic Stability Control to give the Tucson more stability, so you can drive with added confidence on tricky surfaces.
SIX AIRBAGS
If you're unfortunate enough to have a collision on the road, it's reassuring to know that you and your passengers have all-round protection from the Tucson's six airbags: driver, front passenger, two front side airbags and two side curtain airbags
ADVANCED HIGH-STRENGTH STEEL (AHSS)
With an increased use of advanced high strength steel, you have added assurance that the Tucson is ahead of the game when it comes to chassis rigidity.
DAYTIME RUNNING LIGHTS (DRLS) WITH FOG LAMPS
Stylish, bright fog lamps, which sit above the LED Daytime Running Lights, make sure you are seen whenever fog and mist close in.
BLIND SPOT DETECTION (BSD)
Sometimes, when you look into your rearview and side mirrors you can miss other vehicles in your blind spots. Thanks to Blind Spot Detection technology, these areas are constantly monitored, so when another vehicle is present, you are warned in two ways: a warning symbol illuminates in the side mirrors, and there's an audible alert if the indicator is used and another vehicle is in your blind spot (Elite & Limited models only).
HILL-START ASSIST CONTROL (HAC) AND DOWNHILL BRAKE CONTROL (DBC)
There's no need to worry about rolling backwards on a hill, HAC keeps the Tucson still while you move your foot across to the accelerator. When you're going downhill, it can be easy to build up speed without noticing it. The Tucson is equipped with Downhill Brake Control which, when engaged, maintains a constant and safer speed all the way down.
REVERSING CAMERA AND SENSORS
To make reversing easier and bump free, a reversing camera is standard across the range. When reversing, simply look at the monitor on the dashboard to get a clear view of behind. The Tucson also has sensors on the front and rear bumpers to help with parking and manoeuvring into tight spaces (Elite & Limited models only).