Performance
Performance with edge.
Powerful, efficient, responsive, and fun. The Kona Series II is as versatile as you are – ready to go wherever you go, whenever you want to go there.
1.6L Turbo GDI Engine
For performance that's more exhilarating, this direct-injected turbo engine generates 146 kW of power at 6,000 RPM and 265 Nm of torque at 1,600 – 4,500 RPM. Having All-Wheel-Drive (AWD) helps it to maintain exceptional grip and dynamic handling even on challenging road surfaces.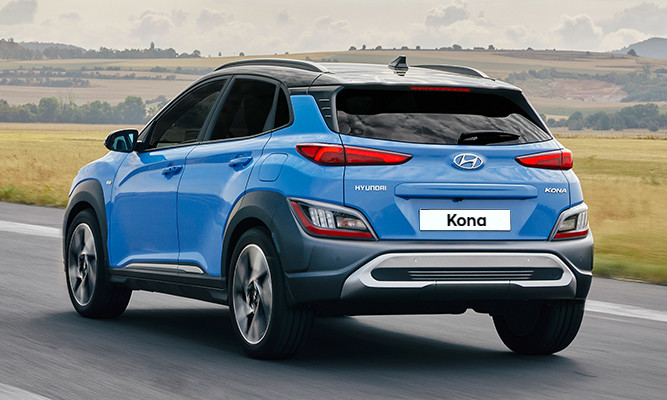 Hyundai Intelligent Variable Transmission (IVT)
Kona 2.0 MPi variants are fitted with a Continuously Variable Transmission (CVT) that features Hyundai's latest SmartStream Intelligent Variable Transmission (IVT) technologies. The transmission features 8 simulated gear ratios (with sequential manual mode) to provide an easy and familiar driving experience, whilst a chain belt-type design is used to eliminate slippage and improve efficiency.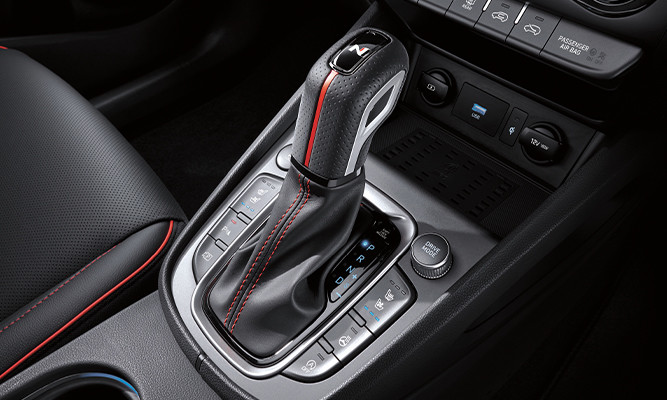 7-Speed Dual Clutch Transmission
With Hyundai's state-of-the-art seven-speed Dual Clutch Transmission (DCT) system on the 1.6 Turbo GDi, you can enjoy quick and responsive gear changes.  The DCT also helps to reduce fuel consumption and CO2 emissions compared to conventional transmissions, as well as improving performance.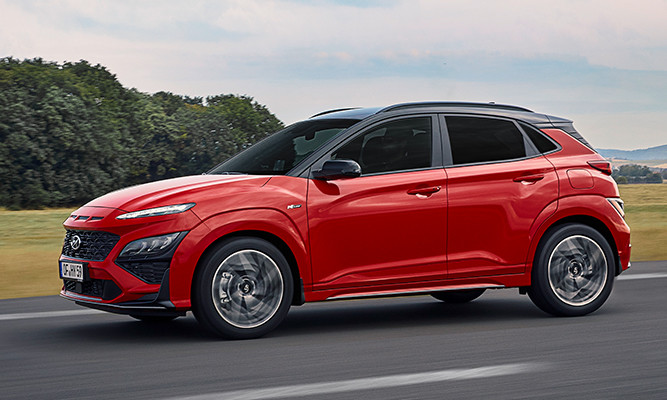 All-Wheel-Drive (AWD)
Standard on the 1.6 turbo N Line, this clever system ensures that the Kona stays in 2WD mode for maximum fuel economy during normal driving. When it needs to, the system will automatically switch to AWD mode, splitting power to the front & rear wheels. You can also engage permanent AWD on the go for especially slippery surfaces. Told you it was clever.