Hyundai N Range
Outstanding performance
on the road and track
Experience N
Welcome to the high-performance world of the N. Driving was never meant to be boring, and with N, it never will be. 
Push the limits and discover how much fun one can have behind the wheel. 
N got developed to deliver thrilling cornering capabilities coupled with everyday sports car drivability.
The Three Pillars of N.
Corner Rascal
Precise control for that unique carving feel throughout the corner. 

N corner carving Differential
 Keeping you on track
The N Corner Carving Differential provides a unique carving experience through even the most challenging corners. It has been specifically designed and engineered by Hyundai to maximize fun while maintaining stability throughout braking and when entering and exiting corners.
N Power Sense Axle
 The front axle that communicates
The N Power Sense Axle is specially designed for high-performance. Imagine a front axle that responds intuitively to your thoughts. This is the feeling of driving with the N Power Sense Axle. It incorporates the N Electronic Control Suspension, which enhances stability by adjusting the continually variable dampers.
High-Performance Tyres
 Created just for your N
The i30 N & Kona N is equipped with specially developed 19" Pirelli P-Zero tires to enhance steering response, handling, and control. These tires deliver maximum grip and stability throughout the most challenging drives. Sporting an exclusive "HN" emblem, 19" Pirelli P-Zero tires represent the chassis dynamics of "Hyundai N" vehicles.
Everyday Sports Car
Easy to control, whether it's your urban commute or thrilling track driving. 

N Grin Control System
Every Mode for Every Mood
Take control of the voyage, not just the destination. Choose from a variety of modes. The Eco mode, Normal mode, N mode, and N Custom modes.
Each N mode creates a new feeling by altering the operating parameters of the engine throttle response, suspension stiffness, stability control, N Corner Carving Differential, steering weight, rev-matching intensity, and exhaust sound.
The N mode will put the biggest grin on your face, while the N Custom modes give you the freedom to individually customize your different driving modes.
Electronic Controlled Suspension
From Urban Commutes to Track Driving
The continuously adjustable shock absorbers of the smart Electronically Controlled Suspension on the Kona N & i30 N actively manage the load transfer during cornering and provide well-balanced body and wheel control.
Variable Exhaust Valve
The Original Sound Track to Your Drive
Each N drive mode you select has a distinct exhaust note. It rises from relatively restrained in Normal mode, to a crackling "after-burn" growl in N mode, simulating a WRC car during fast upshifts or overrun. The Variable Exhaust Valve opens in different stages, which can also be selected manually via the 8" display.
Race Track Capability
Meant to be driven hard on the race track. 

Rev Match
Jolt-Free Sporty Downshifting
Hit the steering wheel button, and you're on track to enjoy the fastest, smoothest downshifts you've ever experienced. Whether you're on a circuit or a challenging alpine road, rev-matching automatically "blips" the throttle to synchronize the rotational speeds of the engine and transmission. This also eliminates shocks to the transmission, reducing wear and enhancing durability.
Lap Timer & G-Force Meter
Plot Your Performance
Monitor your power, torque, turbo boost, and lap/acceleration timings via the N Driving mode menu. So after your best laps, you can check and compare your performance to see where improvements could be made. The N Driving menu also offers customizable settings to the engine, suspension, steering, N Corner Differential, rev-matching, exhaust note, and stability control.
Shift Timing Indicator
Time to Change
If you see red, it's time to change. The N has an LED shift indicator that tells you when to upshift, before the rev-limiter kicks in. It's ideal for situations when a helmet muffles the engine sound or there's no time to check the rev counter. The LED shift indicator is located at the top of the instrument cluster.
Launch Control
 3-2-1 Take Off
Take off like a professional. By regulating the amount of available torque when starting from a standstill, Launch Control helps you take off from the line with maximum traction and minimal wheel-spin. The system allows the turbo to spool up before launching for the perfect start. Launch Control is accessed via the N drive mode.
The N Range.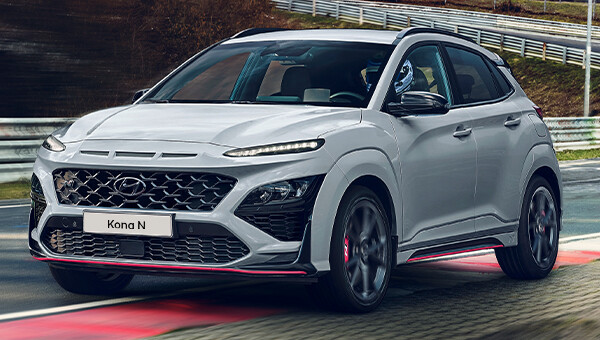 Kona N
Built for versatility and performance, the all-new Hyundai Kona N is for explorers as much as driving enthusiasts. Whatever your adventure – the Kona N will bring excitement.
Be ready to be stunned by the all-new Kona N SUV, a compact high-performance that combines exhilarating performance with day-to-day driving experience.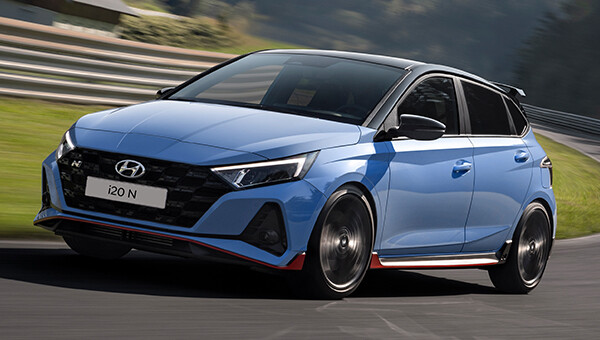 i20 N
The ultimate corner rascal: Hyundai has revealed its latest high-performance model, the all-new i20 N, a racetrack capable hot hatch inspired by the i20 WRC rally car.
As with other Hyundai N models, it's fun to drive thanks to its strong engine performance and dynamic technology innovations.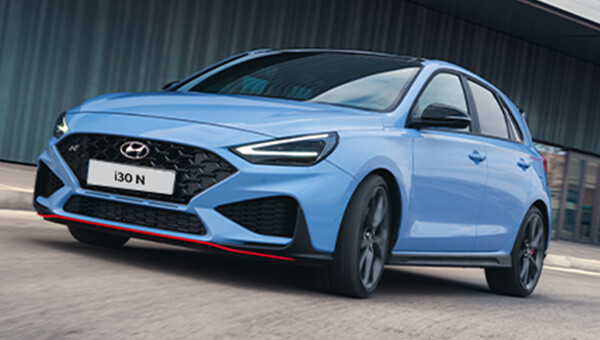 i30 N Series II
Introducing the Hyundai i30 N Series II - A high-performance vehicle developed purely for our customers and their driving enjoyment.
Every new chapter has a beginning. This is ours. The i30 N is Hyundai's first true high-performance car, developed to debut the N division and redefine the way in which the world views our vehicles.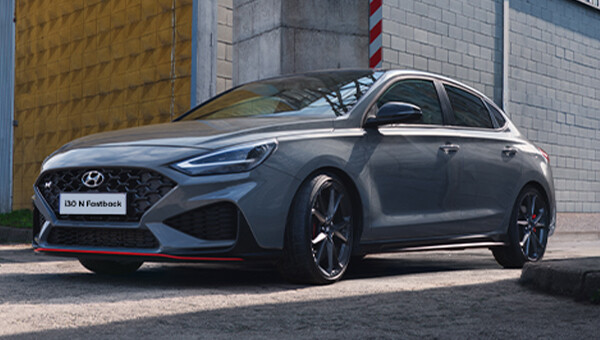 i30 N Fastback Series II
Developed based on the 'form follows function' principle, the optimal ratio between the car's downforce, drag and aerodynamics provides the best possible driving experience.
The hot five-door coupe is longer and slender at the rear which gives it a striking silhouette and sporty stance.
Rally New Zealand
Hyundai New Zealand have signed on as elite sponsors of Rally New Zealand which returns to the World Rally Championship for the 32nd time, to be staged in and around Auckland from 29 September to 2 October 2022. 
We have been committed to rallying in New Zealand for many years, and are thrilled to play a role in bringing this amazing world-class event to New Zealand.
By entering a Hyundai New Zealand Rally team in the WRC2 programme this year, we are especially excited that Hyundai New Zealand ambassador Hayden Paddon will have the opportunity to compete on his home turf.
Learn more
Supporting Kiwis on the track.
Hayden Paddon
We are proud to support New Zealand rally driver, Hayden Paddon, and the wider motorsport community. 
Last year we worked with Hayden and the Paddon Rallysport team to develop the world's first Kona EV rally car. 
Kiwi rally star Hayden led the project to develop the 400+ kW electric-powered rally car, a project sparked by an idea early in 2018 and officially commenced in March 2019.
Following 18 months of intensive work at his Cromwell facility, Paddon and his six-strong team of engineers and designers are delighted to reveal the completed, fully functional Hyundai Kona EV rally car to the world.