Genesis Technology
The AEB system automatically alerts and applies the brakes if the path ahead is suddenly obstructed by other vehicles or pedestrians.
BSD alerts the driver the driver about vehicles in your blind spots or vehicles approaching the rear of your car at high speeds.
 LKAS uses the front camera to detect lanes and helps prevent the vehicle from steering from the lane by adjusting the steering wheel position.
 Utilising radar technology the SCC automatically maintains a safe speed and distance to the car ahead.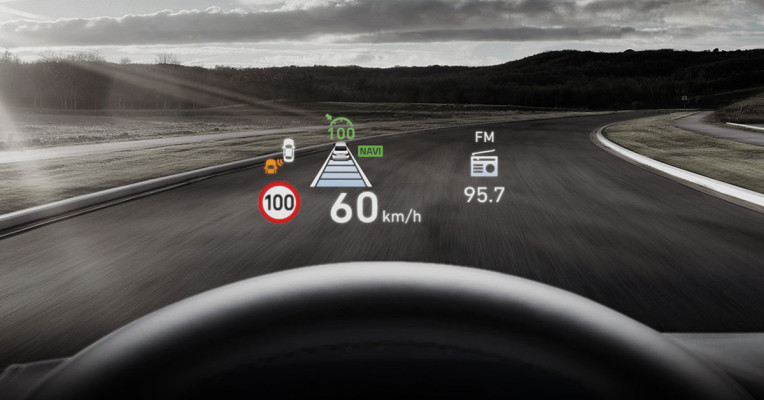 Heads Up Display (HUD)
The HUD system cleverly allows you to stay looking at the road ahead by projecting key driving information onto the windscreen. As well as showing information like speed and what radio station you're listening to, the HUD system it will also project alerts, such as a Lane Departure Warning or Blind Spot Detection.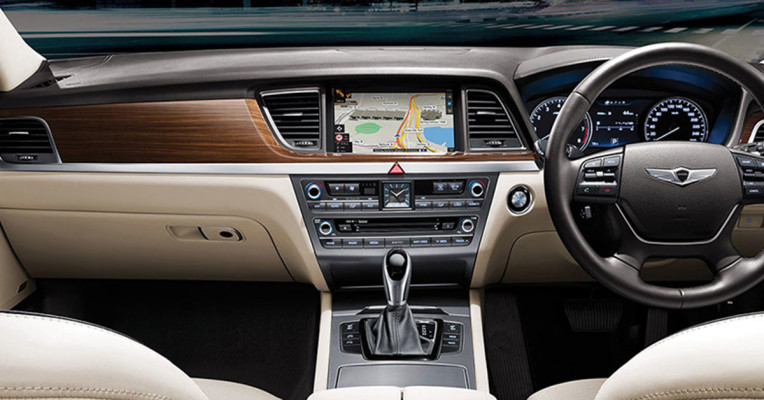 Satellite Navigation
 Make your journey even easier by inputting your destination into the inbuilt satellite navigation system. It's loaded with HERE MAPS of New Zealand's streets, and incorporates up-to-the minute SUNA™ GPS live traffic updates, which enable the system to divert you around any congestion.
 Can't get the key out of your pocket because your hands are full? No problem. The hands-free smart boot opens automatically when you stand within a few feet of the rear of the vehicle.
 To help with parking in tight spots, four ultrasonic sensors at the front and rear of the vehicle are automatically activated when you select reverse, giving an audible warning if and where objects are detected. This system can also assist the driver to parallel and reverse park the vehicle by taking control of the steering while the driver manages the brake and accelerator.
Around View Monitoring uses a series of strategically-placed external ultra wide-angle cameras to provide the driver with a real time overhead view of the car.  
 High Intensity Discharge (HID) Xenon headlights project a significantly brighter and longer beam without causing glare for oncoming drivers.