N. Because driving isn't meant to be boring
Feel the power as you take off. Apply the brakes and carve around the corner. Launch yourself forward and feel the traction, the control, the precision. Driving shouldn't be boring - that's why we developed our N performance car range.
Hyundai N cars have been built and refined in some of the world's toughest testing conditions, and put through their paces on real championship racing tracks.
And even better? You can own one at home.
The development of N driving
Hyundai N performance cars are meticulously designed by some of the world's best R&D engineers at the heart of our global design network in Namyang, South Korea. 
Here, our philosophy of Sumptuous Sportiness takes the sportiness factor to the next level, guided by the three pillars of N: cornering, everyday sports driving and exceptional race track performance.
Then, each vehicle is put through its paces in Europe's 'green hell' - the German Nürburgring, widely considered the world's most challenging automotive proving ground.
WIth an origin story like this, it's no surprise that Hyundai N performance cars are some of the best in the globe.
Discover our DNA
Corner Rascal
Take on the chicane with the N philosophy of balance, control and speed management - helping you carve through every corner.

N corner carving Differential
The N Corner Carving Differential provides a unique carving experience through even the most challenging corners. It has been specifically designed and engineered by Hyundai to maximise fun while maintaining stability throughout braking when entering and exiting corners.
N Power Sense Axle
 The N Power Sense Axle has been precision engineered for high performance. Imagine a front axle that responds intuitively to your thoughts, your every lightest touch. This is the feeling of driving with the N Power Sense Axle. It incorporates the N Electronic Control Suspension, which enhances stability by adjusting the continuously variable dampers.
High-Performance Tyres
The i20 N, i30 N & Kona N are equipped with custom designed Pirelli P-Zero tires to enhance steering response, handling and control - which means these tires deliver maximum grip and stability throughout the most challenging drives.
Everyday Sports Car
Unleash your inner racing legend by taking an N model out of 'Normal' driving mode and finding its true potential.

N Grin Control System
Take control of the voyage, not just the destination. Choose from a variety of modes while driving to create a new feeling by altering the operating parameters of the engine throttle response, suspension stiffness, stability control, N Corner Carving Differential, steering weight, rev-matching intensity and exhaust sound.
Electronic Controlled Suspension
With Electronically Controlled Suspension in the Kona N and i30 N models, the car will continuously adjust the shock absorbers to manage the load transfer during cornering - providing well-balanced body and wheel control.
Variable Exhaust Valve
Each N driving mode has a distinct exhaust note. Where 'Normal' rumbles with a relatively restrained growl, 'N' mode ramps it up to a crackling afterburner roar - simulating a real WRC car during fast upshifts or overrun.
Race Track Capability
These are true-blue pedigree race track cars, meant to be driven fast, hard and with precision.

Rev Match
Prepare for the fastest, smoothest downshifts you've ever experienced. No matter the track, rev matching automatically 'blips' the throttle to synchronise the rotational speeds of the engine and transmission. This also eliminates shocks to the transmission, reducing wear and enhancing durability.
Lap Timer & G-Force Meter
Monitor your power, torque, turbo boost and lap/acceleration timings via the N Driving menu.
After your best laps, you can check and compare your performance to see where improvements could be made. The N Driving menu also offers customisable settings to the engine, suspension, steering, N Corner Differential, rev-matching, exhaust note and stability control.
Shift Timing Indicator
Seeing red? You're not turning too fast, it's time to change gear. Cars in the N range come equipped with an LED shift indicator that tells you when to upshift, before the rev-limiter kicks in. This is ideal for situations where a helmet muffles the engine sound, or there's no time to check the rev counter.
Launch Control
Time to take off like a professional. By regulating the amount of torque available when starting from a standstill, Launch Control helps you to take off with maximum traction and minimal wheel spin. The system also allows the turbo to spool up before launching, to ensure a perfect start.
Discover the N range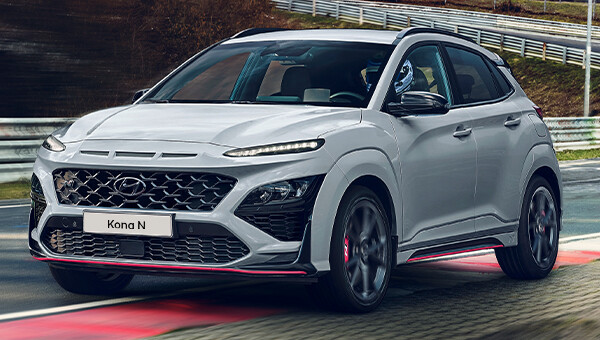 Kona N
Meet the all-new Kona N, expanding the boundaries of performance.
With Kona N, you get the modern design of the award-winning Kona SUV with the exhilarating driving fun of a hot hatch. 
Built for versatility and performance, the Kona N is a compact powerhouse of an SUV packing 206 kW of power - able to launch itself from 0 to 100 km/h in just 5.5 seconds.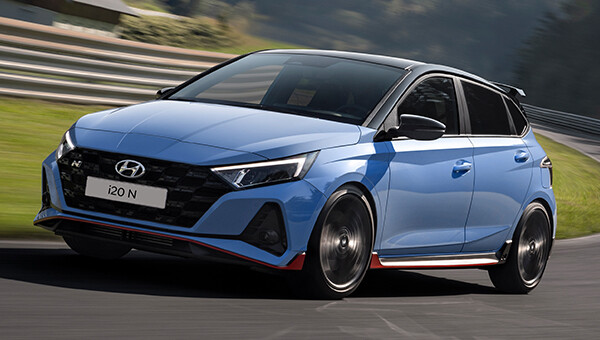 i20 N
With the launch of the all new i20 N, we're really bringing the rally track feel to New Zealand roads.
Inspired by our highly successful WRC champion the i20 Coupe WRC, the i20 N road edition is a feisty little hot hatch packed with the kind of technological and safety innovations you'd expect in a modern performance vehicle.
Turbo charged and ready to thrill, the i20 N is the ideal car for performance enthusiasts with rally racing in their blood.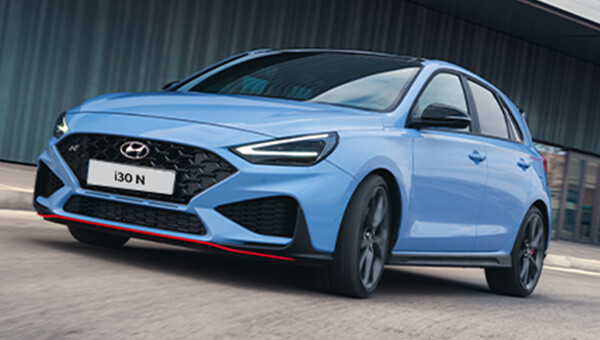 i30 N Series II
Our first true performance car. The i30 N Series II was developed to debut the N division and redefine the way the world views Hyundai.
This is a car that knows how to make a statement. From the sporty exterior to the sleek cockpit, the i30 N looks like it's been taken right off the race track.
Of course, in a sense, it has. This is the vehicle of choice for our Hyundai brand ambassador and Kiwi rally legend Haydon Paddon.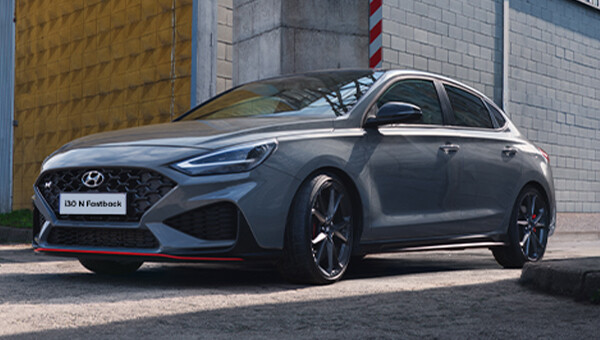 i30 N Fastback Series II
Developed based on the 'form follows function' principle, the optimal ratio between the car's downforce, drag and aerodynamics provides the best possible driving experience.
The hot five-door coupe is longer and slender at the rear which gives it a striking silhouette and sporty stance.
Putting our money where our mouth is
Hayden Paddon
We are proud to support New Zealand rally driver, Hayden Paddon, and the wider motorsport community. 
Last year we worked with Hayden and the Paddon Rallysport team to develop the world's first Kona EV rally car. 
Kiwi rally star Hayden led the project to develop the 400+ kW electric-powered rally car, a project sparked by an idea early in 2018 and officially commenced in March 2019.
Following 18 months of intensive work at his Cromwell facility, Paddon and his six-strong team of engineers and designers are delighted to reveal the completed, fully functional Hyundai Kona EV rally car to the world.
Rally New Zealand
Hyundai New Zealand have signed on as elite sponsors of Rally New Zealand which returns to the World Rally Championship for the 32nd time, to be staged in and around Auckland from 29 September to 2 October 2022. 
We have been committed to rallying in New Zealand for many years, and are thrilled to play a role in bringing this amazing world-class event to New Zealand.
By entering a Hyundai New Zealand Rally team in the WRC2 programme this year, we are especially excited that Hyundai New Zealand ambassador Hayden Paddon will have the opportunity to compete on his home turf.