Clean Car Discount
Save up to $7,015 with the Clean Car rebate
Get the Clean Car rebate for a discount of up to $7,015 ending December 2023
The New Zealand government has implemented the Clean Car Discount to achieve its goal of being carbon neutral by making zero and low-emission vehicles more affordable.
The Clean Car Discount provides rebates for newly registered electric and plug-in hybrid electric vehicles. Rebates include up to $7,015 for new vehicles. The lower the emissions the greater the rebate. 
Plus you can enjoy your favourite lower-emission Hyundai vehicles with no Clean Car fees - saving you money now and later at the pump.
If you'd like more information on our range, or if you have questions about which models are eligible for the Government rebates, enter your details and we'll be in touch. 
Hyundai Eco Vehicle range
 Clean Car rebates are available on the following Hyundai Electric, Plug-in Hybrid Electric and Hybrid vehicles. Please note that rebates are only available on selected model variants that meet the eligibility requirements. If you'd like more information, please contact us through the form above.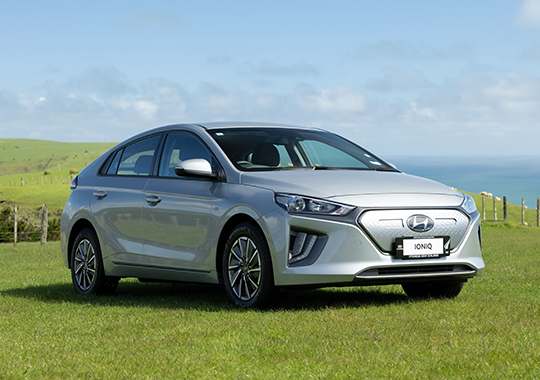 IONIQ Electric
RRP from $65,990
Rebate of up to $7,015 
By driving the IONIQ, help create a cleaner, better world. With its fully electric powertrain, 300km+ driving range and a 57 minute charge time*, the IONIQ Electric offers an enjoyable driving experience, with zero emissions.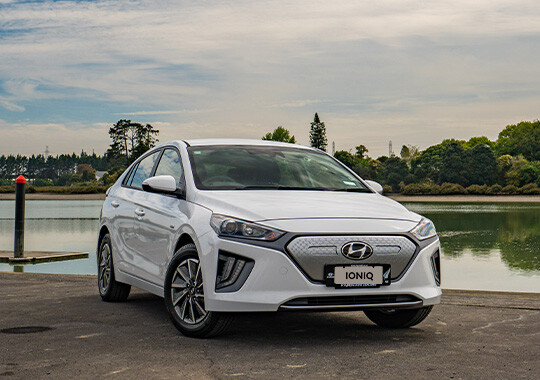 IONIQ Hybrid
RRP from $46,990
Rebate of up to $2,472.50
Admire the elegance and simplicity of the IONIQ Hybrid Series II.  It looks futuristic, and inside it's brimming with innovative features. IONIQ is aided by its low coefficient of drag that allows a whisper-quiet ride and great fuel efficiency. 
*Clean Car Discount applies to EV, PHEV and Hybrid
New and used imports

New registration

3-star safety rating or above

Purchase price of less than $80,000 including GST and on-road charges